Services for software development include the creation of the apps and programs we use every day. We frequently use web applications as well as mobile apps. A game like chess on your phone can serve the same purpose as a software development services program like Facebook or Google Calendar in terms of reminding us about the holidays. All of these things need to be created, and those who create things are known as developers. There are several development procedures, tools, and languages, among other things.
The individuals who work on developing software are known as software developers. There are several facets to software development services. They function on several platforms. As a result, they can work on front-end servers, database creation, and code creation. They cover a lot of ground, to put it briefly. Any form of software we use was made by developers.
Software development Lifecycle (SDLC)
The process that Software Developers of DrowDigital go through includes-
Phase 1- Planning
Phase 2- RequirementAnalysis
Phase 3- Design
Phase 4- Implementation/ Coding
Phase 5- Testing
Phase 6- Deployment
Phase 7- Maintenance
If you are in need of software development services, there are many software development companies available to provide you with the solutions you need. By searching for "software development companies near me," you can find providers in your local area, but you can also broaden your search to include companies that provide their services remotely. It is important to choose a software development services provider that has the expertise to handle your specific needs, whether it is web development, mobile application development, or custom software development. By browsing software development companies' websites and portfolios, you can get a sense of their capabilities and determine if they are the right fit for your project. By working with a reputable application development services company, you can ensure that your software development needs are met with quality solutions and exceptional customer service.

Software developers come in a variety of forms. Everything from web development to video game creation falls under this broad area. The work that all developers do is essentially the same. They write a set of programs or write code using a software development language and a set of tools with a particular goal in mind. There are many various methods, but in simple terms, they write codes to produce software. They are frequently asked to tweak pre-existing software but sometimes occasionally design a product from scratch. Many software engineers are in charge of upgrading and maintaining their products. DrowDigital's software developers have great problem-solving abilities and are creative thinkers.
Types
Types Of Software Development Services
1. Custom Software Development
The software development services is customized and modified efficiently by the developers of DrowDigital. We meet the needs of our clients with excellence and sincerity. We strive for the satisfaction of our customers.
2. Software Product Development
Planning to get designed as a software product? Don't worry we got you. We can develop software as a product that can lead to impressive revenue in the future.
From making fully functional software to maintaining it in the future, DrowDigital got your back. By developing software as a product, we help you to gain impressive revenue in the future. We create the perfect root for the enriching fruits which are going to prosper in your business.
3. Maintenance and support of existing software
we can also manage your existing software development services with the help of our team skilled in software management.
The team of DrowDigital is skilled in the management of pre-existing software. We provide modification, maintenance, and service support to software or businesses. Covering all the aspects of software development is what makes DrowDigital unique.
We Offer
Software Development Services We Offer
1. Web Applications
The process of designing a well-functioning website can be hectic but with DrowDigital a client can get a custom-designed website loaded with features easily.
2. Mobile Application
A mobile application is a profitable investment for a business. With DrowDigital you can get your mobile app ready with no bugs in it.
3. Cloud App Development
Cloud app development is building apps that run in the cloud and have cloud features and services offered by cloud vendors. 
4. SaaS Development Services
We can deliver SaaS to our clients to help them in their daily chores.
5. Desktop Application
Desktop application development is there to build a desktop software for Mac, Windows, and Linux or upgrade existing desktop apps with new functionality. DrowDigital's experienced team is proficient in doing it.
Software benefit
How can Software benefit your Business?
The software development services offers many fantastic advantages to enterprises. Software that works correctly allows us to operate our businesses more easily and provide better services.
Let's see how
It attracts new businesses for you. The more sorted the company seems, the more clients they tend to follow. The software makes the company organized in a better way.
It helps the company to connect with the customers effectively. Communication is the key to every relationship. The better the communication is, there come fewer chances of ill results and mishandling.
The business gets the chance to get known worldwide. As it is making the business dynamic, it brings forward the opportunity for them to build their identity uniquely.
It makes the management of the business easy. The data of the company is stored in a unified form. All the time-consuming processes can be consolidated to get done in less time with software.
The latest trends keep getting followed with good software. It is important at present time to keep going with the flow of the world and at the same time make the workflow smoother.
Overall with well-functioned software you can manage your business easily and improve your services.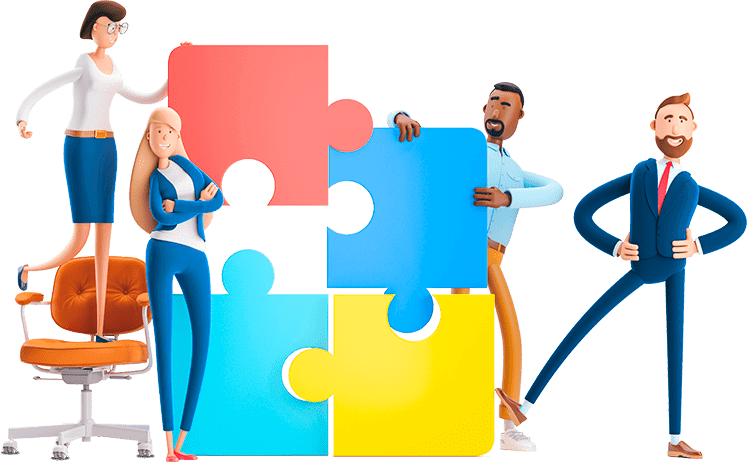 features
Critical features of Software developed by DrowDigital
Here are some of the key features of DrowDigital services in software development.
The software developed by our company is free from bugs.
We provide fully-functional software to clients.
We provide customized software to meet the desired needs of the clients.
We work on time and never exceed the deadline.
We never disappoint you with the quality of the product.
The software which we develop is always secure to use.
Our team is proficient in their work.
The top-notch support service makes it an unforgettable experience for the customers.
"Any fool can write code that a computer can understand. Good programmers write code that humans can understand." –

Martin Fowler
DrowDigital holds a designed position in the market of software development.
The customer service and support with top-notch quality of product make it an unforgettable experience for customers.
testimonial
Past Client Reviews
"I am glad that I chose to get my app designed through DrowDigital services. The quality of the product that was delivered is really impressive and the customer service of DrowDigital works as a cherry on the cake."
I was really worried about how to find a company that can provide me with software according to my needs but after working with DrowDigital I can assure anyone that this firm is the best out there.
"The web application that DrowDigitals engineers designed for me were commendable from any kind of perspective. From the UI to the functioning of the website everything is damn perfect."
I am a startup founder and was in search of a good software service provider for a long time but now I am sure that I will always work with DrowDigital due to their excellence in the field.
Why choose DrowDigital for Software Development Service?
The Software Developers at DrowDigital are experienced in their job.
We provide high-class service with the best team of engineers who are ready to work in any condition for their clients.
The solutions of the company are cost-effective. It provides good revenue to the business of the client.
communication with the company is smooth. The team is ready to report to the client and provide support services to the clients.
So this was all about the software development services that DrowDigital offers customers and we hope you will give us a chance to work with you.
For more queries you can contact here :