What is Game Development?
The process of developing a game is called Game Development. The animations, avatar, sound scripts, and whatever appear on the screen or is heard by us is done by the game developers. It just not only involves coding. Different aspects come together to form a game application. The three stages process of pre-production, production, and post-production are involved in game development. With 3 billion players globally, the gaming audience is one of the largest. It offers businesses abundant revenue prospects and serves as a solid platform for the advertising of goods and services.
The process of creating and publishing games is known as game development. The actions are as follows:
Ideation of the Game
Finalizing the gameplay, features, plot, and target audiences
Specific scheduling
Resource allocation, and budgeting
Development and Design
Game deployment, testing, and documentation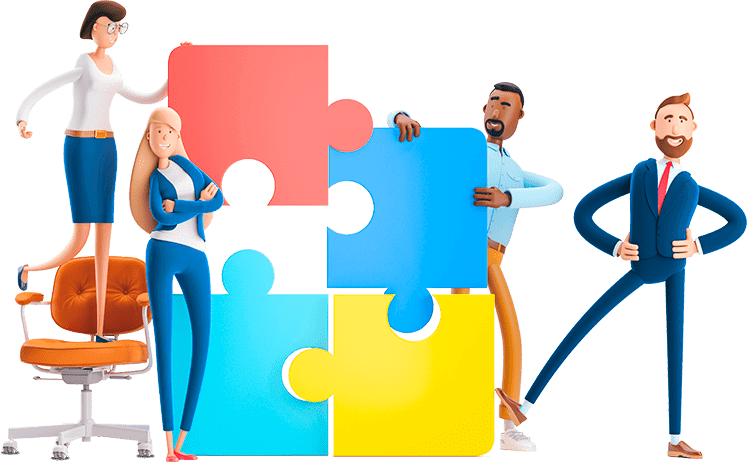 our services
Game Development Services
DrowDigital provides you immense services related to game development.
Video Games– With the top Unity 3D game creation platform, we produce video game projects from start and carry out efficient updates, integrations, and programming solutions.
Mobile Games- We create cross-platform, iOS, and Android mobile apps that properly fit every screen size and run on hundreds of devices. Top-notch animation and gameplay are created by experienced engineers at DrowDigital.
Game Art- DrowDigitalwill give you a competitive advantage in the game design industry with its in-house staff of 2D and 3D technical artists, animators, and UX/UI designers. With the use of concept art and creating realistic in-game character animations, we need your expectations.
AR/VR/MR Game Development- Our skilled VR, AR, and MR developers assist businesses in better connecting with their consumers and enable gamers to enjoy graphics and music on a completely new level. Every screen and gadget can use the visual effects we provide without any loss, disturbance, or deterioration in quality.
PC Game Development- We develop games for PC that can work on Macs as well. We work from starting from scratch to releasing to the market.
HTML5 Game Development- We develop game designs with HTML5 and CSS. Our team is skilled to work on it.
Metaverse Game Development- Create an immersive metaverse game that integrates NFT, uses unique tokens, and has an in-game market.
Process
Our Game Development Process
Brainstorming and game analysis
Identifying the target market and creating the UI blueprint
UI//UX design sketching and outlining the characters.
Story Board illustration
Creation of Game Design Document (GOD) and Technical Design Document (TDD)
Designing the interface
Generating 2D and 3D spreadsheets
Leveling the design elements and objects
Scripting of Game elements
Social sharing, in-app purchasing, and ad integrating for revenue generation
Analyzing bugs, performance, and quality by multi-phase testing.
Publishing of the Game.
Mobile games have a big user base and can be a good investment but this investment will only become a profitable one if the game is well developed.
Game development services refer to the professional services offered by companies or individuals to develop and create video games for various platforms. Game development involves the process of designing, programming, and testing games to ensure that they are engaging and enjoyable for users. Game development companies specialize in providing these services and may use various software tools and programming languages such as Unity, Python, Rust, JavaScript, and Java to develop games. Unity is a popular game development software that provides tools for creating 2D and 3D games, while Python and Rust are programming languages used in game development. Game developers near you can help bring your game ideas to life, and game development for iOS can create games specifically designed for the Apple platform.
With DrowDigital one can get a well-designed and developed game that meets customer demands and can engage a lot of gamers in it.
Benefits
Benefits Of Doing Business in Games
The gaming industry is one of the best niches that one should consider while stepping into the business field.
Some pros of the gaming industry are:
The gaming industry captures a huge market.

Games are played worldwide

One can earn In various ways through a game

Gaming is a creative field of work

Gaming is the fastest growing sector
DrowDigital team is dedicated to delivering you a well-designed game that can surpass all the competition in the market and can generate good revenue for you.
Game Work
How Should a Game Work?
Wondering what's the correct way in which a game should work by not disturbing its players.
Some games are annoying due to the lack of attention during it's development but with DrowDigital game development services you will not face any issue of this kind
The games that we design are
Well functional games

Non-buggy games

Non-laggy games

Blessed with good controls

Easy to understand

Fully customized

Have a great UI

Security driven

Dope Graphics

Stands out in the market of games
After availing of the DrowDigital services related to game development no one regretted it in life due to the quality of products we provide.
testimonial
Past Clients Experience
DrowDigital services are amazing, the way they understand customer demands and needs should be learned by every business firm out there. I am really satisfied with their services whether it's customer care, customer support or the quality of the product.
The game that DrowDigital delivered to me was the best game I have ever seen in my life. The graphics UI non-lagginess are really good.
Many game development firms out there don't help the customer after the delivery of the product but DrowDigital is not among them. This firm is dedicated to providing the best customer support and care.
So this is all about the services that we are offering in the field of game development hope if you are planning to get a game designed for business purposes you will contact us.
What does a Game Developer do?
Game Developers can work individually or in a team. It depends on the size of the game they are going to work on. Different roles are assigned in a team to make the project work clarified. The developers with a niche in some single attribute of game designing are hired by a company to work together to make a big game. On a very small mobile game, for example, the game developer might be responsible for every aspect of design. On the contrary, in a larger game, the aspects of the design are divided into different specialists who specialize in their areas. Go even bigger, and those roles might be split up even further. There are gameplay developers, who focus on second-to-second interactions, and systems developers, who look after over-arching concepts like progression. Level developers might be split into quest developers and open-world developers. You might have a narrative, UX, economy, and technical developers – who are a bridge between design and code.
Get the best game development services at DrowDigital. We have professionals who are skilled at their work. Our experts are ready to serve you with the best game developers. They keep you away from all your queries and concerns. They are at your service 24*7 to keep you stress-free.
Why choose DrowDigital Game Development Services
We provide game development services to create compelling, player-specific games, whether it's a big project for millions of players or an internal gaming app.
We encourage firms to use the newest technological advancements
We can deliver the project on time by keeping the excellence intact with it.
Hire Game Developers from DrowDigital
We have a dedicated team-
Dedicated full-time game designers and developers
Developers submit direct reports to you.
A Project Manager who works dedicatedly with their team.
Consistent Pricing Scheme
Contract for the one-time fixed fee of employing game designers and developers
Set goals and budget
Payment based on milestones
Benefits of Game Applications
Time Killer– It is a great time killer. If you are engaged in a game, time passes by before you know it.
Mind engagement– All of our concentration is put into the game when we are playing it. It takes you away from your world and makes you enter the virtual world. It is a deception but it is a cool exercise that keeps you away from the present scenarios around you.
Emotional engagement– especially in story-mode games- emotions can pour out. The players get involved in the character's life which makes them relate to the emotional turmoil of the storyline and the characters.
Mind development- In online multiplayer games, the players are unaware of what can happen next. Confusion happens in most action games. The players do not know who can shoot them next or from where is the enemy coming. All in all, it develops the mental power of individuals which helps to solve problems.
Simulation- When the games allow the simulation of the characters or object, players get the feeling of being the master of their own will. We live that life the way we want.
Build bonds with the people- Multiplayer games help people to get to know each other.
Increases focus- The increase of focus helps the individuals in developing their critical thinking level.
Stress buster- It takes the players away from the harsh realities of the world. As it creates an ideal realistic or unrealistic world, it takes them far away from stress and anxiety.